Using the device interface
To view details for a single device, click its name in the device list. The device overview page appears.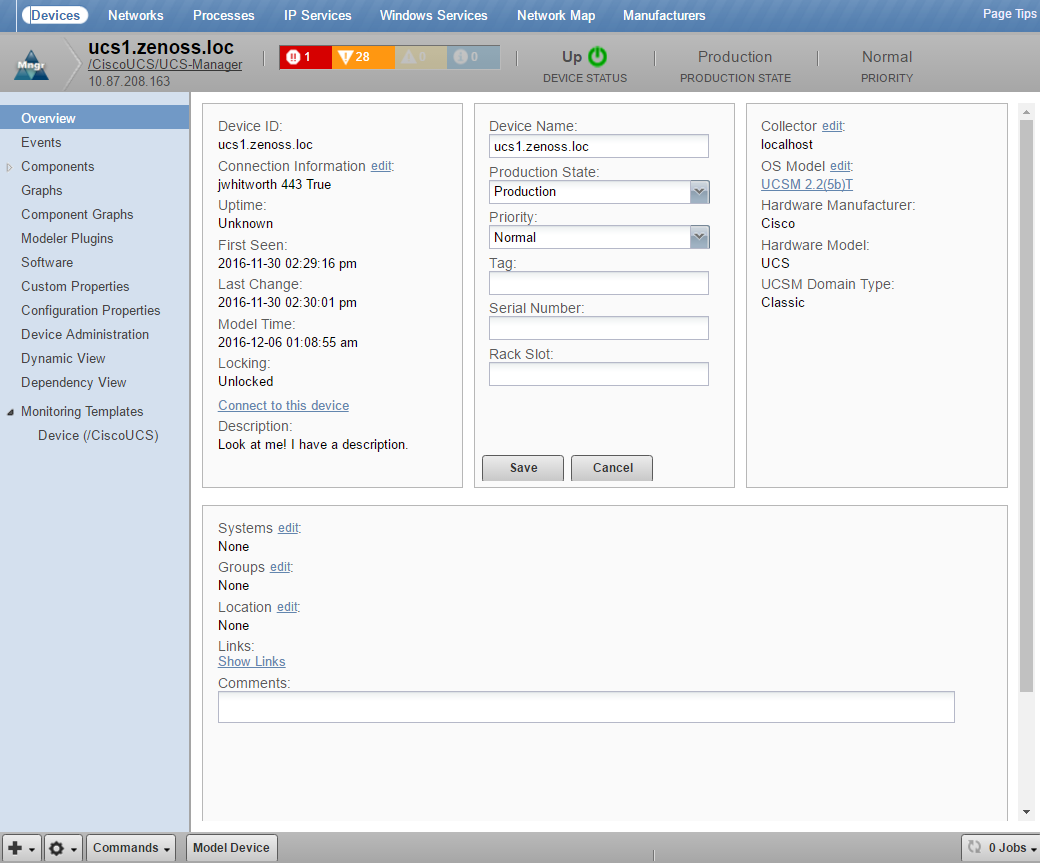 Event status is shown in the "event rainbow" at the top of the page. Other key information that appears at the top of the device overview page includes:
Device name
IP address used to communicate with the device
Device status (shows the current results of a ping test)
Production state (Pre-Production, Production, Test, Maintenance, or Decommissioned)
Priority
When you open the page, device overview information displays. This view provides classification and status information. From here, you can edit device information (indicated by text fields or edit links). Editable fields include:
Device Name
Production State
Priority
Tag
Serial Number
Rack Slot
Collector
Hardware and software manufacturer and model
Systems
Groups
Location
The Links area displays links between the device and other external systems. Click Show Links to view the links.
The left panel of the device overview page allows you to access other device managementviews, such as:
Events
Components
Graphs (Performance)
Component Graphs
Modeler Plugins
Software
Custom Properties
Configuration Properties
Device Administration
Dynamic View
Dependency View
Monitoring Templates
Information that appears here varies depending on device type.