Search
The Resource Manager search facility supports locating devices and other system objects, as well as events and services.
In the Resource Manager interface, the search feature is part of the user information area. Enter part or all of a name in the search box at the top right of the interface. The system displays matches, categorized by type.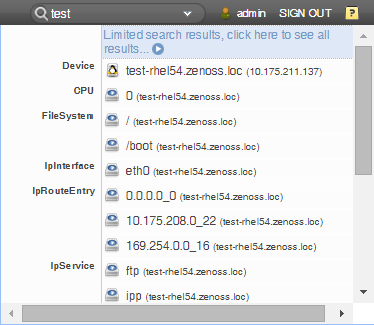 To view all search results, click the indicator at the top of the list.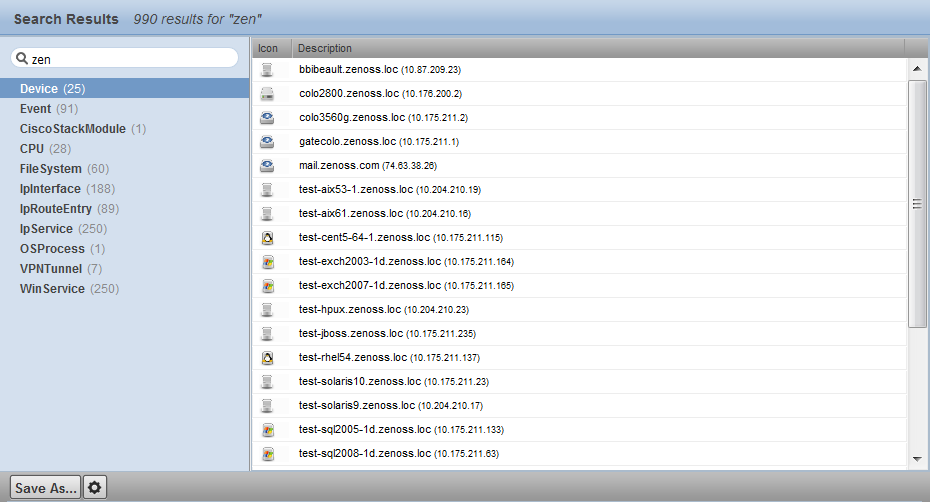 From here, you can display search results by category. Click in the left panel to filter search results by a selection.
You can save the search to access later.
Click Save As (at the bottom left of the Search Results page).The Save Search As dialog box appears.
Enter a name for the search, and then click Submit.
You can access saved searches from:
Action menu located at the bottom of the Search Results page.
Search box located at the top of the interface. Click the arrow, and then select Manage Saved Searches.